Rapid Research Talks, 6:30pm – 7:30pm Stata, Building 32-123
Poster Session 7:30-8:30pm, Stata R&D Commons, Building 32-4th floor
Food • Wine • Beer
The RLE immersion event series was a set of events that were created to foster collaboration within the different research groups at MIT. With Immersion Plus, RLE has the opportunity to partner with Department of Neurosurgery at Brigham and Women's Hospital (BWH) to assess how RLE technologies and expertise can help understand the physiology and pathophysiology of the brain, accelerate diagnosis and treatment options.
During the event we will learn from BWH's clinicians and neurosurgeons about challenges facing their practice which they are seeking to be resolved through a technological collaboration with RLE. Students and postdocs from RLE will present how their research group's technologies could begin to uncover a way to apply RLE's work to BWH's greatest challenges. During the poster session, attendees will have an opportunity to begin to find ways their research, passion, and motivations can change the trajectory of medicine and science.
Immersion Plus Presenters
Andres Canales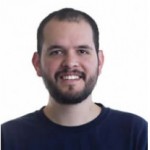 RLE
Microfluidics; and Bioelectronics
Andres Canales, of Professor Anikeeva's Bioelectronics group, focuses his research on how neural probes are useful in understanding the functioning of the brain and how many of these probes suffer from several limitations. Limitations such as depth to which they can be implanted and limitations in function, especially after long periods of time due to the heavy damage they cause on the tissue.
Carlos Castro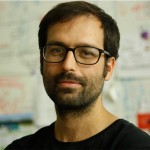 RLE
Optics Imaging; Image Processing
Carlos Castro's, of M+Vision, device allows a doctor and a patience to count blood cell without blood and is the size of a cell phone. This innovative optics senses through the skin, and counts white cells in vivo as they flow past a miniature lens. The white cell count is a first line indicator with multiple medical applications ranging from chemotherapy management to the detection of life threatening infection.
Vamsi Chavakula
Brigham and Women's Hospital
Neurosurgery
Choi-Fong Cho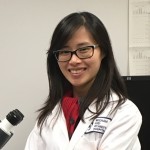 Brigham and Women's Hospital
Neurosurgery
Kyungyong Choi

RLE
Microfluidics
Kyungyong Choi, of the Micro and Nanofluidic Biomolecule group, focuses his research on the purpose of cell sorting with inertial microfluidic device so that he can develop a technology that can selectively collect target cells that he and his group are interested in for further downstream assays. His lab has been developing a microfluidic device that can collect specific cells in a continuous and portable manner based on the size of cells. Choi hopes that the audience would think about what they can do with this technology and how this selective sorting of specific cells can help them analyze samples further and more efficiently. If they can think of some kind of downstream assay for a cell of importance that we can sort out using our microfluidic device, this would increase the potential of his research.
Michael Gray Christiansen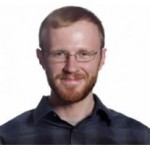 RLE
Nanoparticles, biomaterials, and bioelectronics
Andrea Fanelli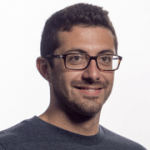 RLE
Machine Learning / Data Science
Andrea Fanneli, of Integrative Neuromonitoring and Critical Care Informatics Group, studies Intracranial pressure (ICP) which is one of the key variables to monitoring patients with brain injury. Current techniques to measure ICP are extremely invasive, as they require neurosurgical expertise to drill a hole into the skull and to place a pressure probe in the brain parenchyma or cerebral fluid spaces. The invasiveness of the procedure and the attendant risk for infection and damage to vital brain structures allow this measurement to be made in only very sick patients. We developed a model- based approach to noninvasive, continuous, patient-specific and calibration-free estimation of ICP. The method is based on measuring the arterial blood pressure (ABP) waveform at a peripheral artery and the cerebral blood flow velocity (CBFV) waveform in a major cranial vessel (via transcranial Doppler ultrasound), and estimating ICP through a mechanistic model of cerebrovascular physiology. After validating the algorithm on 45 records from patients with severe traumatic brain injury in whom invasive ICP measurements were available for comparison of our ICP estimate, we are currently collecting new data from patients at the Boston Children's Hospital. We are also improving the performance of the algorithm by investigating alternative approaches to compensate for the waveforms' phase lag that is introduced by the elastic properties of the cerebrovascular system and by the latencies of the instrumentation.
Luca Giancardo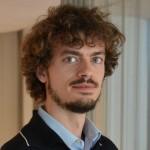 RLE
Machine Learning / Data Science
In his research, Luca Giancardo of M+Vision, seeks to answer the following: what if we were able to use the information provided by our interaction with common digital devices as a surrogate neuromotor marker that can be measured multiple times a day, and with high compliance?
Berta Martí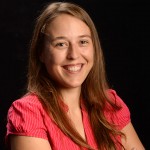 RLE
MRI / CT / PET / Ultrasound Imaging; Image Processing
Berta Marti, of M+Vision, researches the technology of transfontanellar, high-frequency, ultrasound imaging and how it can be applied for non-invasive screening of bacterial meningitis in newborns.
Ultrasound imaging at high resolutions can be used to resolve features with cellular resolution (e.g. cerebrospinal fluid, pleural fluid, urinary tract infection). Marti's group has proven the technology works in vitro.
Marco Mineo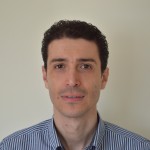 Brigham and Women's Hospital
Neurosurgery
Sashank Prasad
Brigham and Women's Hospital
Neurosurgery
Pablo Valdes Quevedo
Brigham and Women's Hospital
Neurosurgery
Xiang Zheng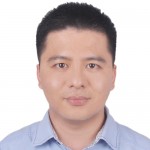 Brigham and Women's Hospital
Neurosurgery